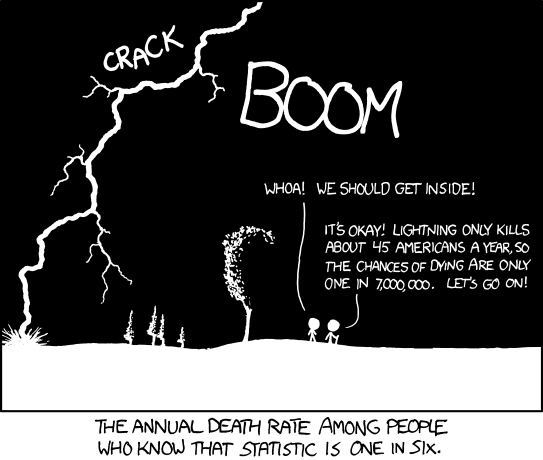 As an Economics newbie, studying Return on Investment(ROI) this week was fascinating. I think most people understand it conceptually by asking themselves, "Is this worth it?".
Is it Worth What?
What does "worth" mean? In Dr. Norm Becker's blog post, "Why Do Thieves Steal Famous Paintings That Cannot Be Sold?", I'm reminded of utilitarianism, and how definitions of value and utility vary greatly from person to person. As we continue through our education @BGI our capacity to assign numerical numbers to values such as "carbon emission" or "lives saved" will grow. I do believe in the power of numbers, as we can utilize them to aid understanding of the context of our dying world.
And yet, I find myself thinking that these numbers will ever be truly "accurate", because value-systems are so amorphous. A thousand dollars very different things from one person to the next.
This is important, because numbers matter. We need to do the calculations, we need to understand the picture, and numbers provide a context for that framework. In a digital picture, numbers might represent the amount of blue pixels contained. High values might indicate that the picture has a blue hue, but it doesn't go further than that. Just because a particular investment might have a positive cash NPV, doesn't mean it's the right decision.
The Valuation of Money
What a weird concept. Particularly as the U.S. currency is described as "Fiat money". How do we assign "value" to something that is structured around a belief system. That said, I understand the importance of currency as a medium of exchange, and don't necessarily believe that a currency has to be "backed".
How do we value services? How much more are we willing to pay for "good" customer service? What's the value of hiring people who are currently unemployed?
How much is a picture worth? Or
a Christmas tree? What about solitude?
People, Planet, Profit
Something about the "Profit" aspect makes me uncomfortable. I think my personal term would be "Prosperity".
Prosperity manifests in many forms, financial, environmental, social, etc. Using the word prosperity also allows multiple value systems to determine worth. In industry, having prosperity on your bottom line, gives you the motivation to really increase your gains on all fronts! This includes financial prosperity, as not including capital within your business plan could be detrimental!
Macroeconomic Theories
It's funny, as I was researching the "lack of critical thinking" within our educational model, I stumbled across an article discussing the lack of critical thinking within multiple macroeconomic theories.
The summary? There is no such thing as perfect rationality in economics. Likewise the reliance on behavioral economics that people will make "predictably irrational behavior" is an oxymoron. The empirical approach to studying our economy takes place "between perfect rationality and equal incompetence".
I've always been a believer of balance and context. Particularly when it comes to human behavior; Whether it's recognizing numbers in an ROI as simply setting the context for an investment, or acknowledging that BOTH nature & nurture play a role in development. By truly understanding the context of decision-making, we will be able to make the best and informed decisions.
Gregory Mitchell, the author of the article summarizes it well, "While this middle ground position makes general theory development more difficult, it illuminates ways by which the legal system may foster rational behavior or counter irrational behavior".
Mitchell, G. (2002). Why law and economics' perfect rationality should not be traded for behavioral law and economics' equal incompetence.
Georgetown Law Journal, 91
(1), 67-94,96-167,95. Retrieved from http://search.proquest.com/docview/231511360?accountid=1038